Why pay attention to humidity and temperature in home?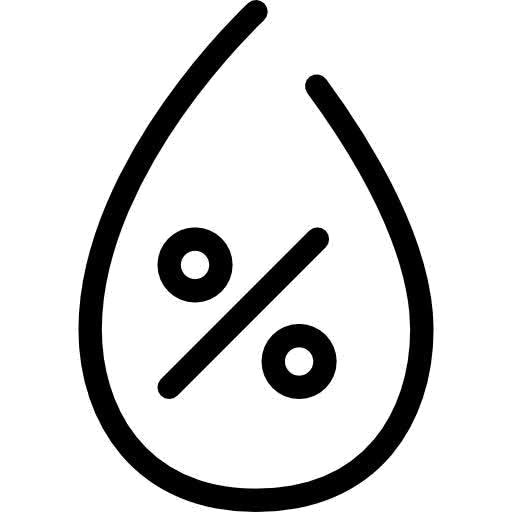 Why pay attention to humidity and temperature at home?
When the relative humidity is 50% ~ 60%, the human body feels most comfortable, and it is not easy to cause disease. Higher or lower air humidity value is bad for human health.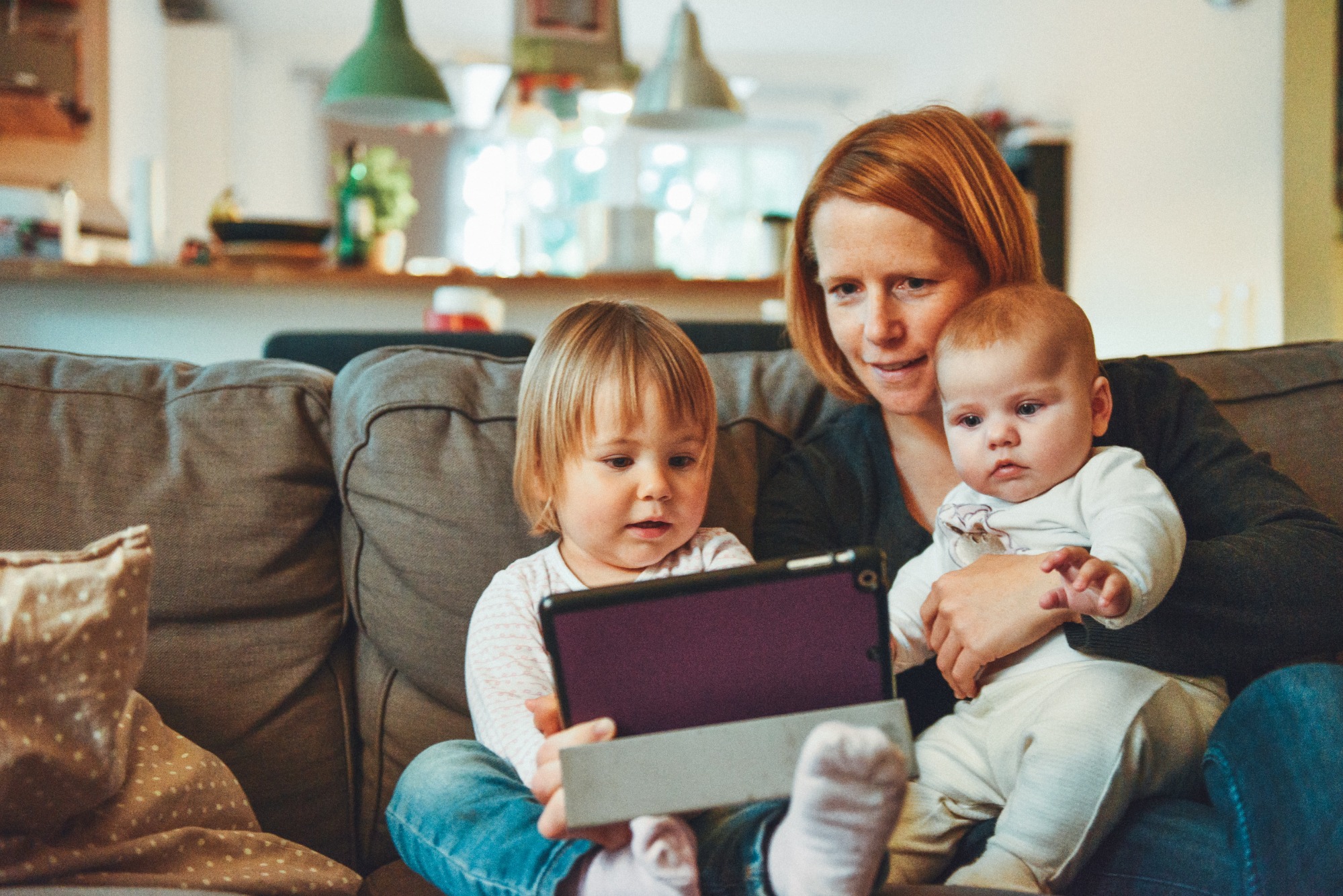 When the humidity is too high, the amount of pineal hormone in the human body is also large, so that the concentrations of thyroxine and epinephrine in the body are relatively reduced, the cells will be "lazy", and people will feel lethargic and weak. Working and living in places with high humidity (such as high mountains and sea islands) for a long time, they are also susceptible to rheumatism, rheumatoid arthritis and other dampness.
If the humidity is too small, evaporation will accelerate, and dry air will easily deprive the human body of moisture, which will cause skin cracking, irritation of the mouth and nasal mucosa, and symptoms such as thirst, dry cough, hoarseness, and sore throat. When, it is easy to induce pharyngitis, bronchitis, pneumonia and other diseases.
Modern medicine also confirms that the air is too dry or humid, which is conducive to the reproduction and spread of some microorganisms. Scientists determined that when air humidity is higher than 65% or lower than 38%, microbial reproduction breeds fastest; when relative humidity is 45% to 55%, the mortality of germs is higher.

The temperature difference between indoor and outdoor should not be too large, it is generally suitable between 5 ℃ ~ 10 ℃. If the temperature difference is too large, people will experience sudden changes in temperature when they enter and leave, and their physical resistance will decrease, which will easily give the virus a chance.
More Care your healthy by BALDR weather station!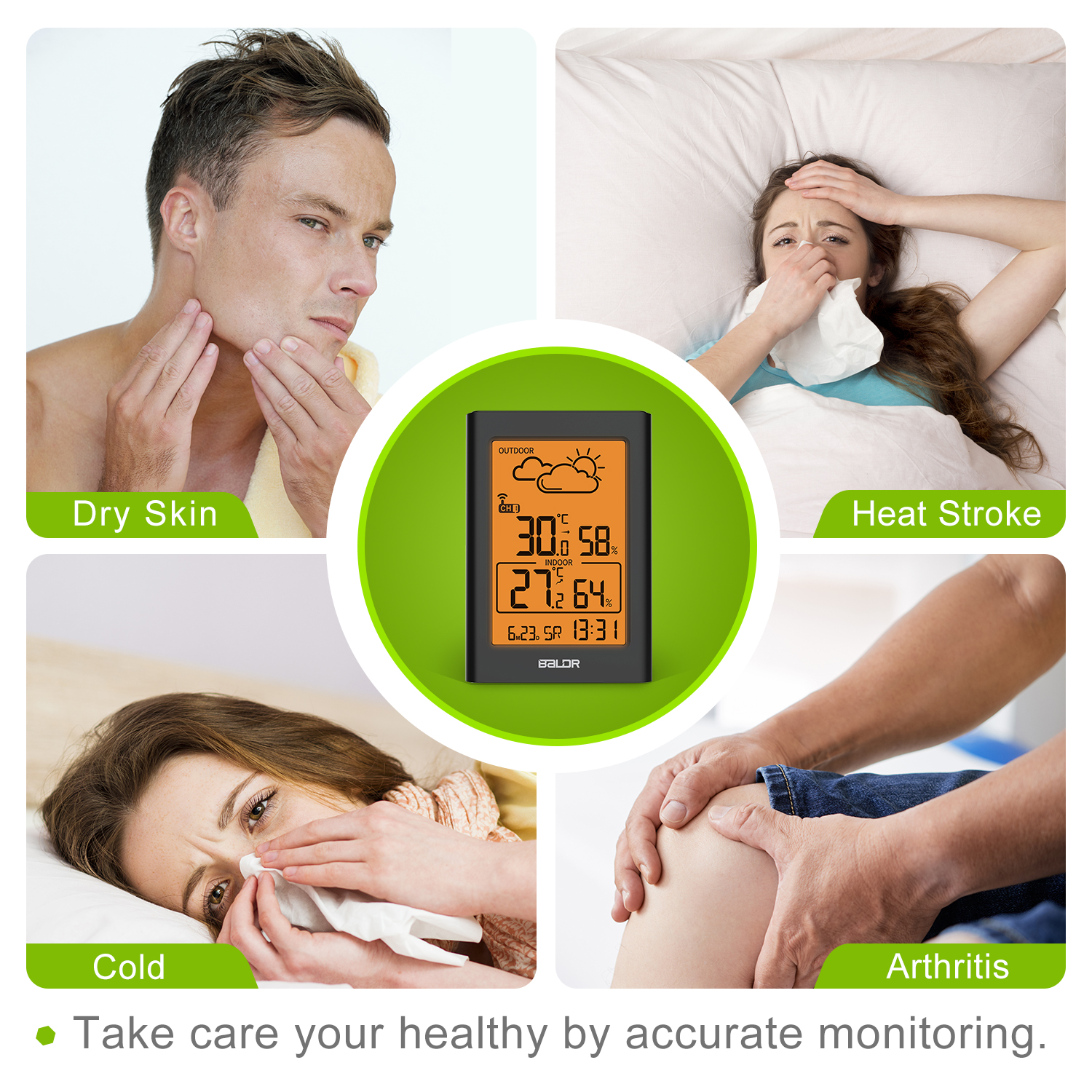 Recommend Products:
Category

Picture

Name








Basic Weather Station

DIGITAL HOME WEATHER STATION WITH BACKLIGHT




Model NO.

B0303WT2H2S




*To product page

TOUCH BUTTONS LCD WEATHER STATION WITH MOON PHASE




Model NO.

B0201WST2H2




*To product page

MULTI-FUNCTIONAL WIRELESS WEATHER STATION WITH BACKLIGHT




Model NO.

B0341WST2H2


*To product page

WIRELESS TOUCH SCREEN LCD WEATHER STATION WITH BACKLIGHT




Model NO.

B0340ST2H2




*To product page




Pro-weather Station

ORANGE BACKLIGHT WIRELESS WEATHER STATION WITH RAIN GAUGE




Model NO.

B0341WST2




*To product page






Color Weather Station

WIRELESS COLOR WEATHER STATION WITH MOON PHASE




Model NO.

B0316WST2H2P-V4




*To product page

COLOR NEGATIVE DISPLAY WEATHER STATION WITH MOON PHASE




Model NO.

B0336WST2H2




*To product page




Multi-zone Weather Station




WIRELESS WEATHER STATION WITH 3 REMOTE SENSORS




Model NO.

B0317T4H4




*To product page